Los Angeles is without a doubt the first place that comes to mind when we imagine where our favorite stars and celebrities might live. And it makes perfect sense that we would think that. After all, many of the famous studios and production companies that make our favorite films and television shows possible reside in the LA area. And although many celebrities spend a great deal of time in California, dozens of stars take up residence outside the city, in places all over the world. After all, why live in town when you can just grab a private jet to work?
Out of all the fabulous locales in the world, several of America's famous figures and entertainers have chosen the desert land of Arizona as their home. Read on to find out exactly who they are.
Stephanie Meyer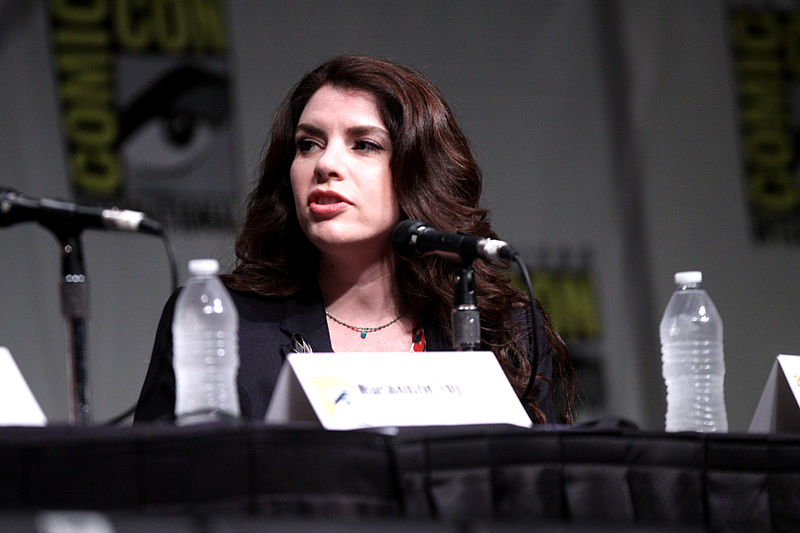 Photo via Wikimedia Commons
World renowned for her authorship of the Twilight series, Stephanie Meyer has a home tucked away in Cave Creek, Arizona. A modest four-bedroom adobe, Meyer's home shows few signs of fame and fortune. However, she has increased the home's security features since her rise to stardom.
Danica Patrick
In the Phoenix suburb of Scottsdale, NACSAR driver Danica Patrick maintains a modern desert abode. According to local NBC news in the San Francisco Bay Area, the only thing more luxurious than her home is the vehicles parked in its garage.
Bret Michaels
Bret Michaels, another Scottsdale resident, also decided to hide away in a Southwestern retreat. His home is richly furnished and outfitted with luxurious features. Check out the video below to get a closer look.
John McCain
2008 presidential candidate John McCain has actually owned several homes across Arizona. In fact, McCain has been known to broker high-end real estate all over the country. To get a peek at McCain's Sedona estate, visit Celebrity House Pictures for an aerial view.
Wayne Gretzky
Thought by many to be the most skilled hockey player in the history of the sport, Wayne Gretzky decided to take a break from the ice by moving to the desert. His abode lies just outside of Phoenix in the heart of Scottsdale. For hockey fans passing through the area, a drive down East Camelback Road will take you right by Gretzky's home.
As you can see, Phoenix attracts an eclectic group of celebrities, from politician to hockey hall of famer. Dozens of other notable people from various fields, professions, and disciplines have also called Arizona their home. To learn more about Arizona's famous citizens and natives, have a look through this definitive list.