If you're locked out of your home, car, or place of business in Goodyear, AZ the Phoenix Lockmaster is your best bet of getting unlocked in a quick and efficient manner. Our experienced and friendly locksmiths are on call 24/7 and are here to serve you. We'll provide upfront pricing before we perform the job and you don't have to worry about those late night fees that other locksmith companies charge. We promise to be there and unlocked you as quickly as possible. Call us at (602) 635-7370 about your Goodyear Locksmiths!
Why Call Phoenix Lockmasters?
Upfront Pricing – We'll provide an estimate of how much the job will cost before proceeding.

24/7 Availability – Doesn't matter if it's 4am or 4pm, we'll be there regardless.

No Late Night Fees – If you need a locksmith late at night, we won't charge you extra.

Quick Response Time – We know you have people to see and places to go so we promise we'll be there as quickly as possible and we'll remain in constant communication with you so you know our estimated time.

Member of the Better Business Bureau.

Great Reputation – Our past clients have wrote reviews of our work at multiple sites. 

Also specialize in home security alarm system and camera installation.
Trails & Horseback Riding in Goodyear
Goodyear is the home to some of the most beautiful scenery in the whole state of Arizona. And what better way to experience the majestic desert than riding horseback on the trails. With experienced tour guides at the Corral West Horse Adventures, you can experience these trails with these magnificent animals that you'll be thinking you're a cowboy! If you don't want to ride a horse, than take out your bike and go for a ride on the hundreds of trails available in Goodyear! So get out and ride! Don't forget your keys!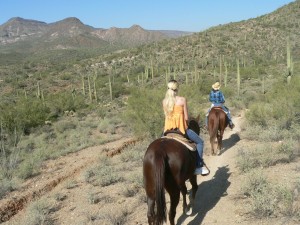 Photo taken by marada