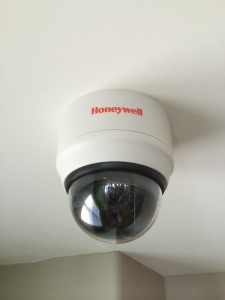 We carry 15 different brands of security cameras and CCTV systems with next-day installation anywhere in the greater Phoenix area!
You can't always be there to keep an eye on things. Enjoy peace of mind knowing that you have a professionally-installed security system keeping watch over your home, business, and loved ones 24 hours a day, 365 days a year!
Need security cameras installed? Here's what we can offer you:
Free on-site consultation and quote. Contact us today to schedule a free consultation to review your security needs and discuss how cameras can be most effectively installed on your premises.
Lower prices. We get exclusive deals from the equipment manufacturers and we pass the savings along to you.
Satisfaction guaranteed. We stand behind every product we sell and every installation we complete.
Next day installation. We're able to provide next day service to install security cameras on your property.
Top brands. We sell 15 different name brands you can choose from, giving you the widest selection in the Phoenix area.
Call us at (602) 635-7370 to schedule a free consultation!
Products & Services:
We offer a comprehensive array of security cameras and systems, including:

Residential security cameras
Wireless security camera systems
Commercial surveillance cameras
Indoor security systems
Outdoor security cameras
High resolution (eg 1080p) cameras
Camera monitors
Cameras with security lights
HD-SDI
PCI card
NVR software
Long range
Night vision
HD-SDI
Pan tilt zoom
4-32 channel DVRs
Turbo view systems
Spy & hidden
License plate
Wireless & IP cameras
CCTV (Closed Circuit TV)
Home camera systems
Complete PC
We carry a variety of brands of equipment to help us meet our customer's needs at any price point. Brands of security cameras we carry include:
Flir Systems
Honeywell
Preferred
Axis
Pelco
View our work:
We sell and install a wide variety of cameras and systems to meet every need. Here is a sample of our work to show what we can do:
Call us at (602) 635-7370 to schedule a free consultation!