The demands of commercial locks and security hardware are quite different than those of their residential counterparts. The increased need for strength, logistical flexibility, and systematic security in a commercial setting demands that business owners and commercial locksmiths make use of specific types of hardware that the average Joe might not be familiar with.
Get a better understanding of the several types of commercial locks and learn the applications best suited to each by reading our brief guide.
Mortise Locks
Although their popularity dwindled slightly during the emergence of the bored cylindrical lock at the beginning of the 20th century, mortise locks have become much more popular for commercial and high end residential applications in recent years.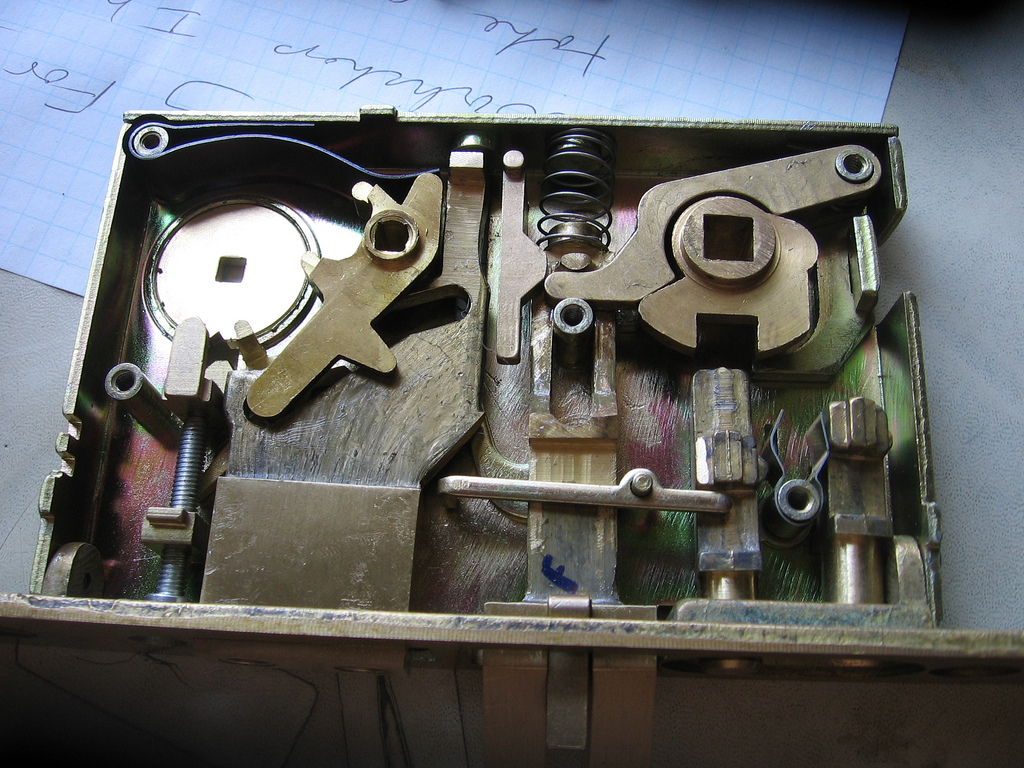 Mortise locks, which require a pocket – also known as a mortise – to be cut into the door for installation, are more difficult to install, but they provide strength and versatility far superior to cylindrical locks. Additionally, they provide a standard door lock and deadbolt all in one unit. This is one reason why they are found in commercial and high end applications.
In regard to strength, mortise locks are able to accept more robust parts due to their larger internal volume, which means they can stand up to more abuse than a normal bored cylindrical lock. Their versatility stems from the fact that they have a very high rate of compatibility and interchangeability between parts from several different manufacturers.
For long-term commercial applications where high levels of strength and security are needed, mortise locks are one of the best hardware options.
Lever Handle Locks
Lever handle locks are the run-of-the-mill locks that you're likely to see on the interior of most local businesses. Due to their lack of brute strength, lever handle locks are best suited to applications that demand security from snooping customers or thieving employees rather than forced entry from a vandal or burglar.
IC Cylinder Locks
The "IC" in the name of this type of lock stands for "Interchangeable Core," which means that rekeying and IC cylinder lock is quite simple – no disassembling of door hardware or lock internals necessary.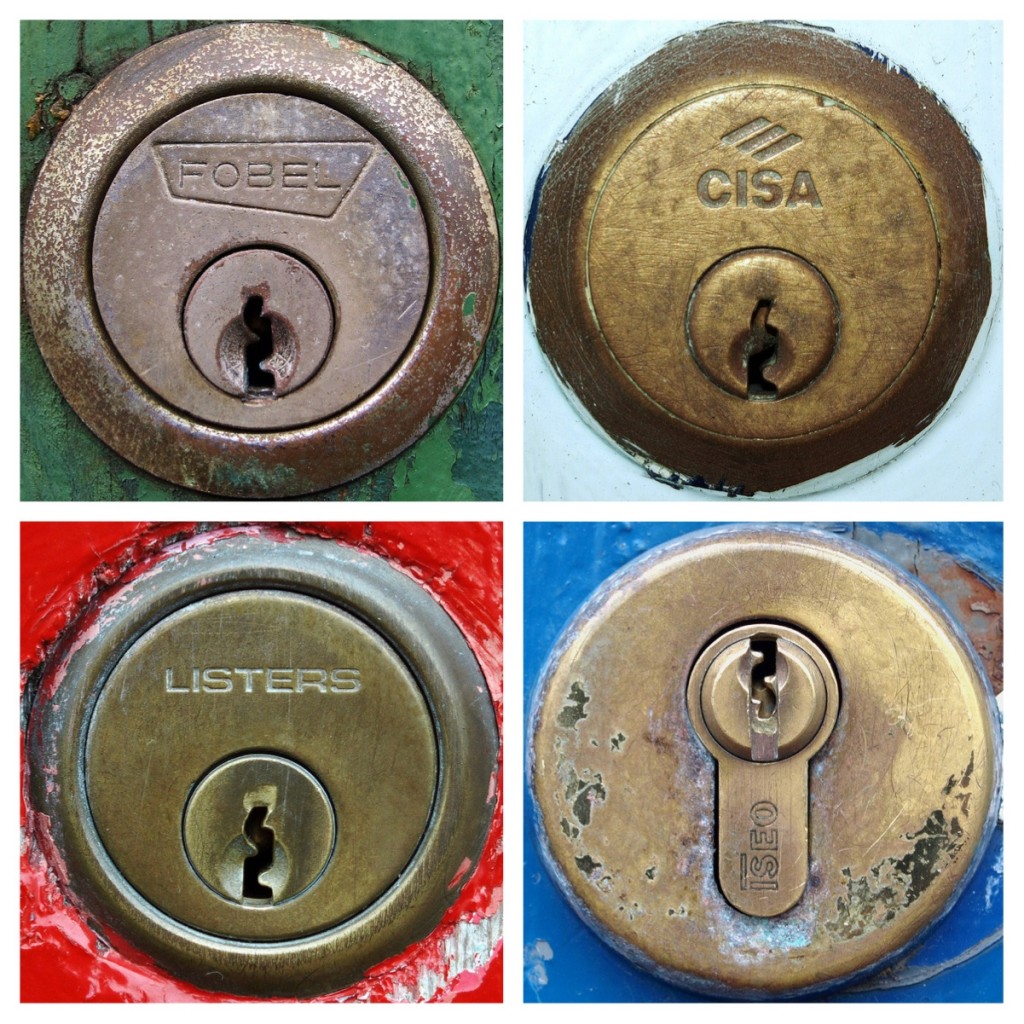 For businesses that experience high turnover, or simply for those who need the capacity to rekey at a moment's notice, IC cylinder locks are a great solution.
Keyless Locks
As keyless technology becomes more prevalent, business owners are increasingly looking for ways to implement it for maximum convenience and security. There are a few variations in keyless systems and how they grant access.
Keyless locking systems can use a fob, numerical entry code, or biometric sensor to secure any commercial space. Most pieces of keyless hardware can be outfitted with a mechanical override as well.
Keyless systems are ideal for granting tiered access to specific areas and to staff with different levels of clearance. Although keyless systems are a little more costly than their purely mechanical counterparts, they're one of the most highly customizable commercial lock options available.
Auxiliary Locks
Not all security needs have to do with doors and room access. There are several other instances in which security hardware should be in place to prevent a breach – filing cabinets, employee lockers, etc. Auxiliary locks can be custom fitted to accommodate any such need.
Electrified Locks
Electrified locks have the distinct feature of remote and automatic control. This presents three major benefits: They can be used as a fail-safe (unlock automatically during emergency), a fail-secure (lock automatically during emergency), or simply as a remotely monitored lock controlled from a central location. Most pieces of electrified hardware are paired with a mechanical override and a request to exit control contained within the area they secure.
Electrified locks come in several different varieties, including mortise and cylindrical. They're most often used in office, stairwell, and hallway doors in order to make a commercial building safety and security code compliant.
Photo credits:
1. Photo by Stephen Schiller
2. Photo via Flickr
3. Photo via Flickr
4. Photo via Flickr
5. Photo via Flickr