Nicknamed Valley of the Sun, Phoenix has so much more to offer beyond the world-famous online university that carries its name. Not only is this beautiful desert town the capital city of Arizona, but also, residents and visitors can enjoy professional sports events, art galleries, museums and public parks in addition to a variety of dining and shopping opportunities. Most importantly for music lovers, there is a plentitude of live shows and concerts throughout the metropolitan area. Following is a list of some local favorites.
Arizona State Fair
An annual favorite among kids of all ages, the Arizona State Fair boasts an impressive concert lineup in addition to the traditional fair displays, midway, and carnival rides. In 2011, Fair performers included Billy Idol, Snoop Dogg, Darius Rucker and Brett Michaels, among others. Not too shabby! Concerts are also held throughout the year at the Arizona Veterans Memorial Coliseum, located on the fairgrounds property.

Image courtesy of Wikimedia
The Trunk Space
Another kid-friendly Phoenix music staple, The Trunk Space is a coffee bar/art gallery/performance space that hosts local musicians as well as up-and-coming artists and better known bands and singers. Musical genres that are often represented include jazz and hip hop, but avant garde shows that are dubbed "noise" and "experimental" performances are fairly common here as well.

Image courtesy of Ian Wajand
The Crescent Ballroom
The Crescent Ballroom can accommodate up to 500 people per show, which typically is performed by local and popular musicians and bands. The Ballroom includes a full-service bar and lounge as well as the Cocina 10 restaurant. The menu includes plenty of Southwestern favorites like tacos, burritos and churros. If you are in the Phoenix area but not in the mood for a concert, consider visiting on Trivia Night for food and drink specials as well as prizes for the winning teams.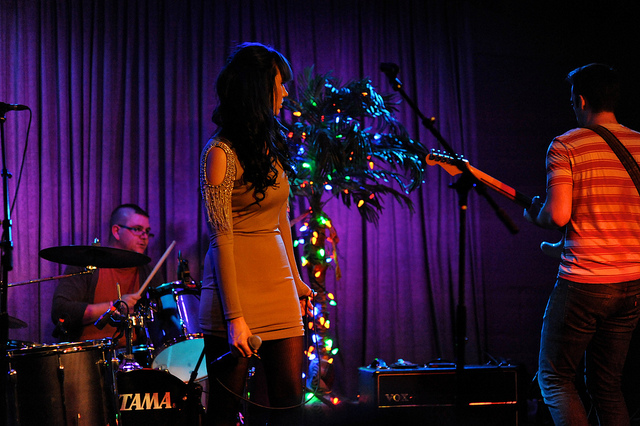 Image courtesy of Ian Wajand
The Lost Leaf
A unique venue that is occasionally considered part dive bar, part hipster hangout, The Lost Leaf's customers can enjoy a variety of microbrews, tap beers and wines. Note: The Lost Leaf is and always has been 21 and up, so keep the kiddos at home this time. Local art decorates the walls, and the nightly live musical performances, which range from punk and folk to rock and roll, are always free. The Lost Leaf has hosted over 2200 performances since opening its doors in 2007.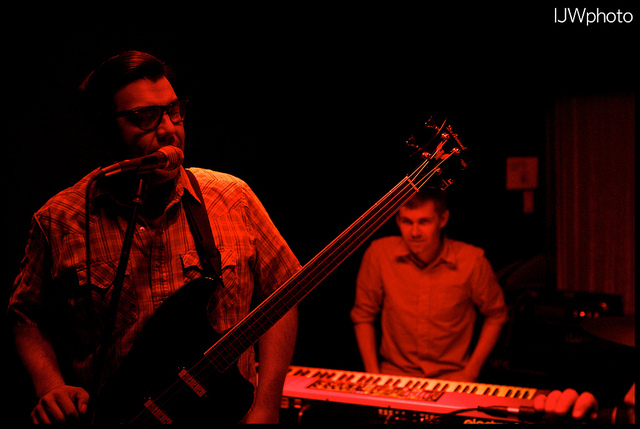 Image courtesy of Ian Wajand
Char's Has the Blues
Voted the best blues bar in Phoenix on multiple occasions, Char's Has the Blues is the place to go when you want to hear live blues, Motown, soul, funk and R&B music. Plan to arrive early as this small venue can fill up quickly. The live music starts at 9 PM every night of the week. There is no cover charge on Mondays, Tuesdays or Wednesdays.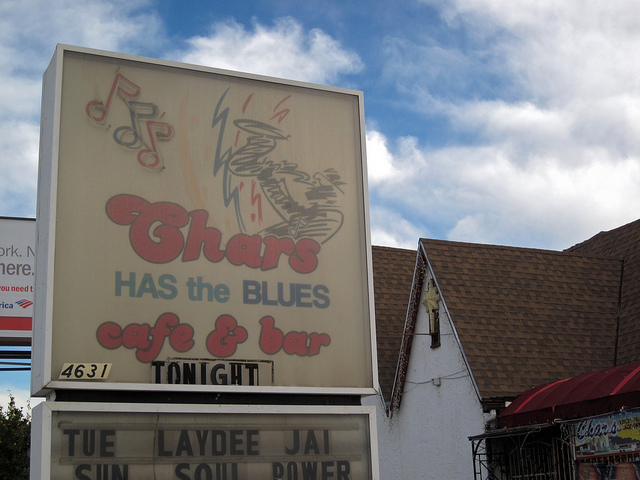 Image courtesy of Alan Levine
Comerica Theater
Harry Connick, Jr. was the first performer to grace the stage at the Comerica Theater in downtown Phoenix when it opened in 2002. Then known as the Dodge Theater, the venue received its current moniker in October 2010 when Comerica Bank purchased the theater's naming rights. The Comerica seats roughly 5,000 people and hosts stand-up comedians, Broadway-style musicals and sporting events in addition to performances by nationally renowned musicians.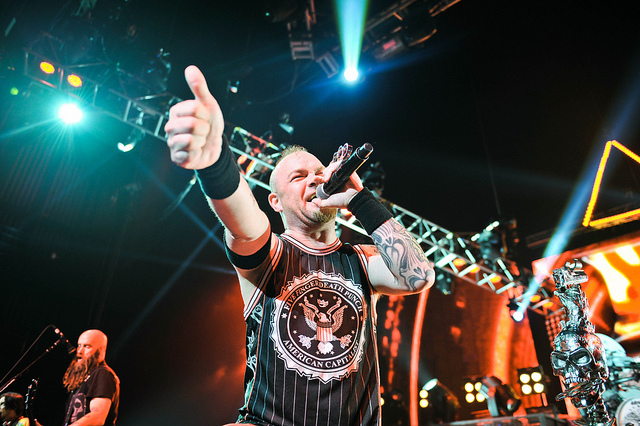 Image courtesy of Derrick Autsinson
As you can see, it truly is possibly to get "blown away" by the music scene in the Phoenix area. Enjoy your preferred types of music and venues, or step outside your comfort zone to see a live performance at a place you've never been. You just may find a new favorite!