The future is now. Although the idea of smart, automated residential locking systems sounded a bit outlandish five or six years ago, the trend of home automation is bringing the first round of electronic "smart locks" to the market. Several companies have already researched and developed locking systems with an array of futuristic features like smartphone integration and wireless locking.
Have a look at some of the most modern locking systems ever to grace an entryway. The convenience is enticing!
Goji Smart Lock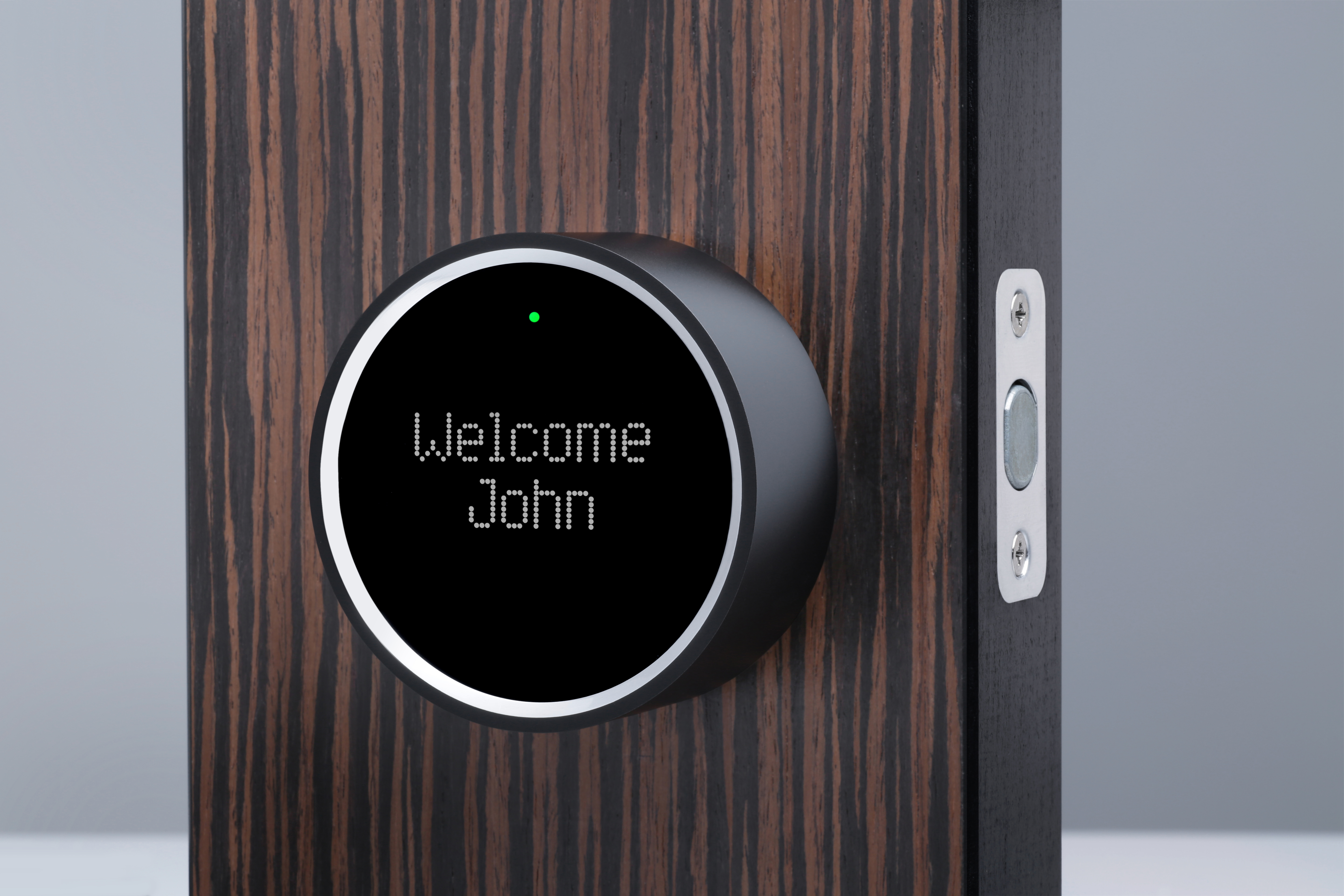 Photo via Goji
Advanced smart phone integration and extensive automation make Goji a frontrunner in the new league of smart locks. In addition to wifi and bluetooth functionality, Goji provides programmable fobs that can be given to guests or children without a phone of their own.
One of Goji's standout features is its ability to photograph visitors when they come to the door. When the doorbell is rung, Goji automatically takes a photo of the guest and forwards it to your smartphone.
Another one of Goji's special features involves granting guest access. Goji users can grant access to friends, family, and other houseguests simply by sending a text to each guest's phone. What's more, access can be restricted by date and time, so there's no more concern about loaning and retrieving keys. And for guests like dog walkers or housekeepers, access can be restricted to certain hours of the day – a standout feature not offered by any other system.
Lockitron
By far the most affordable smart lock option, coming in at $179, the Lockitron is a recently crowd funded project that promises the latest security technology at a reasonable price point.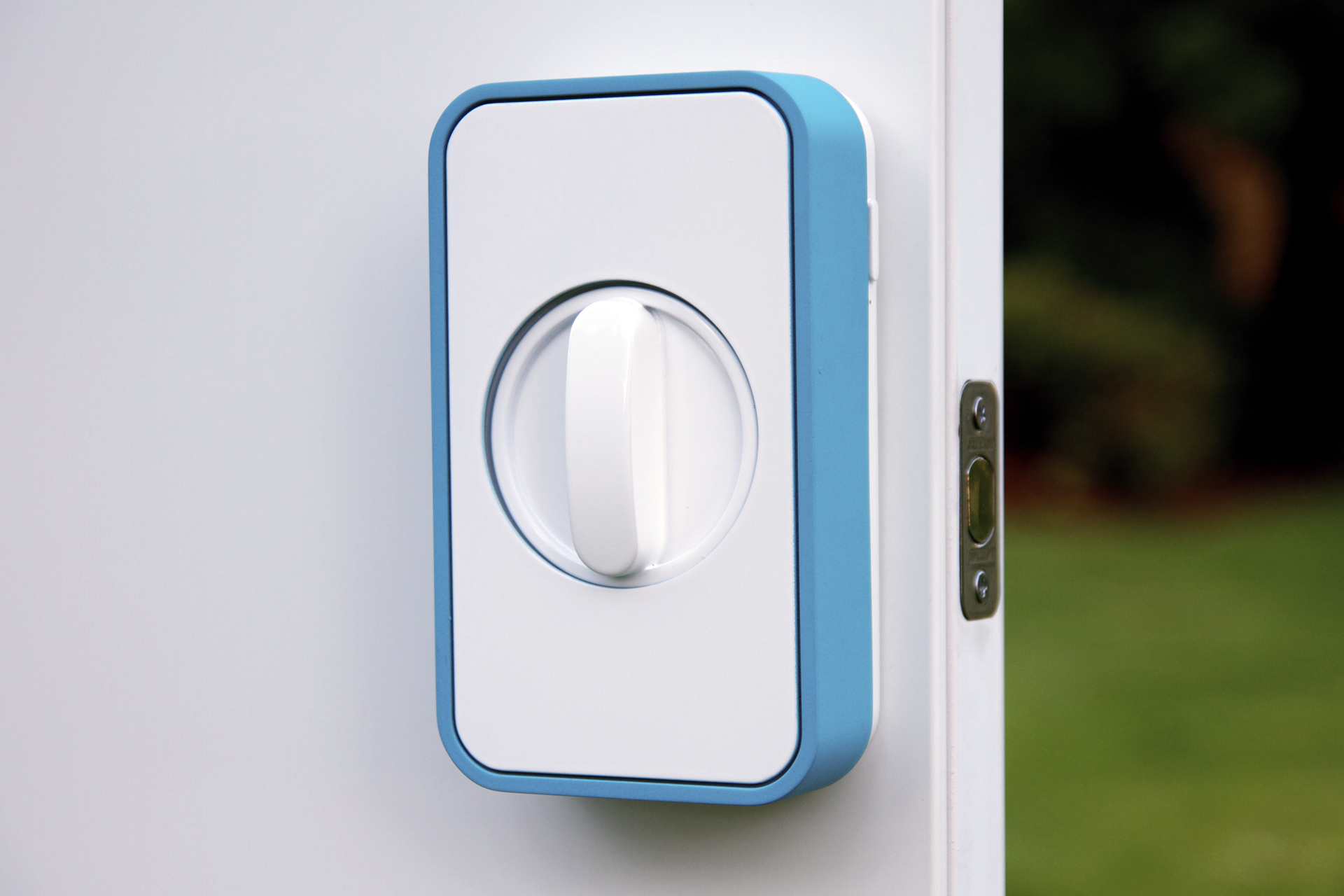 Photo via Lockitron
Lockitron includes many of the main features offered by Goji, such as hands-free entry and the ability to grant guest access via email or text, at a much lower price. Plus, those with programming knowledge can tinker with the Lockitron API to customize the device to their heart's content.
Simplickey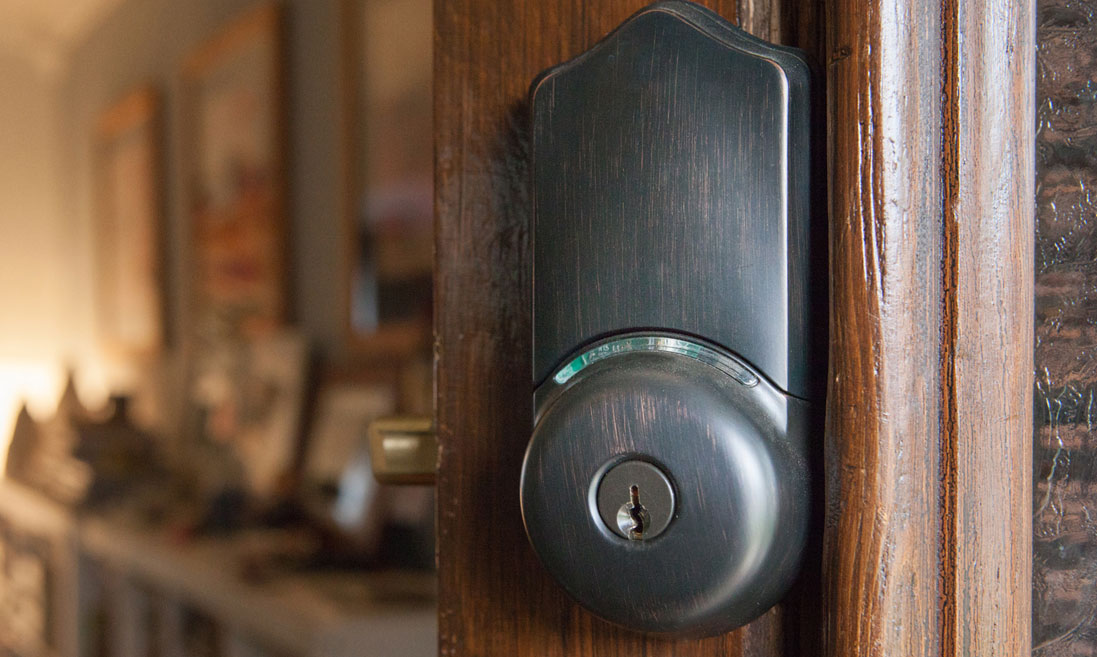 Photo via Simplickey
For those who aren't quite ready to give up their traditional lock and key, Simplickey provides modern smart lock functionality along with conventional sensibility. In addition to a wireless deadbolt, homeowners have a keypad and standard key to use as backup methods of entry.
Kwikset Kevo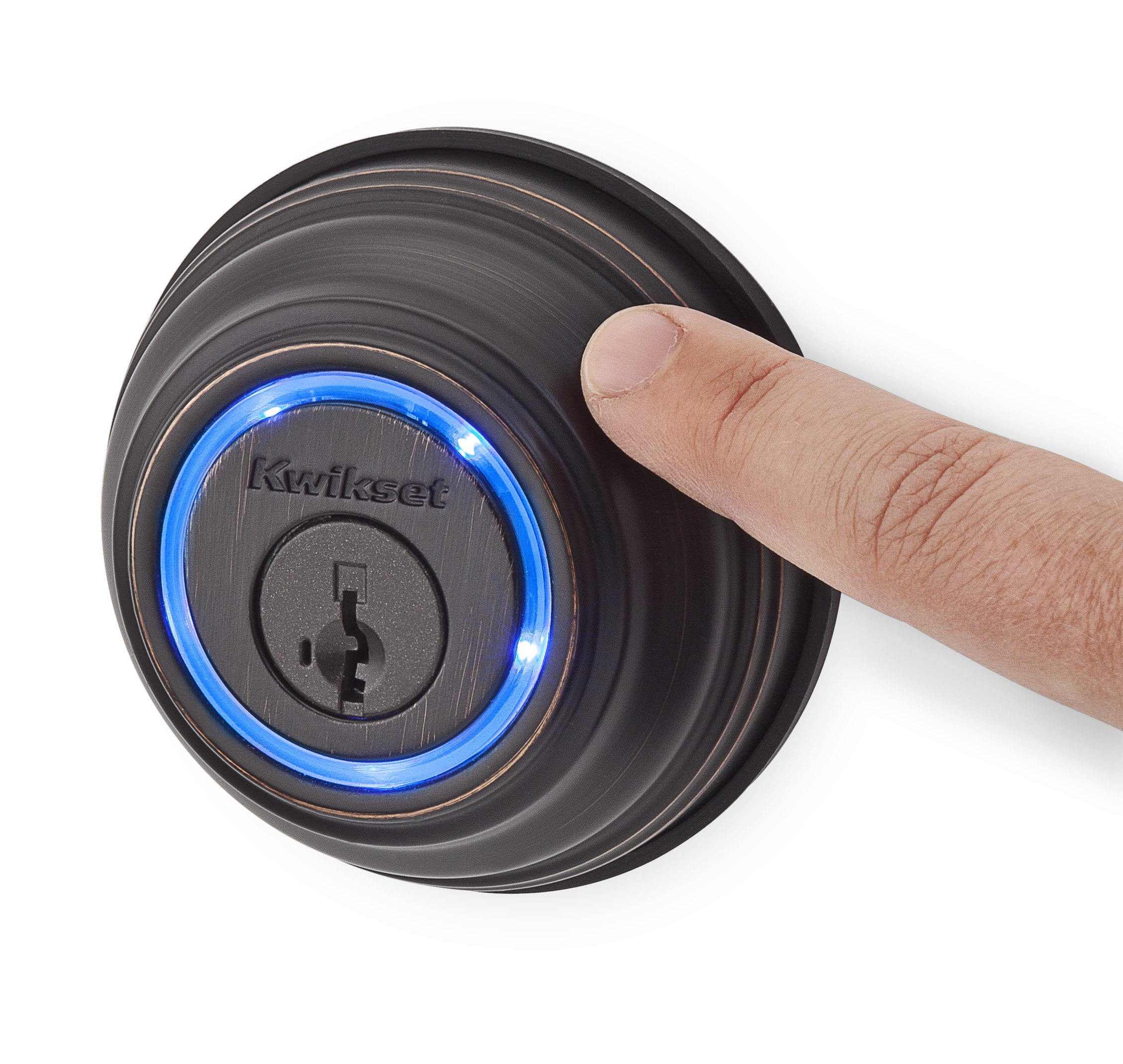 Photo via Kwikset
Similar to the Lockitron and Goji systems, Kwikset's Kevo has smartphone integration and wireless entry. However, it's the simplicity of use that sets this big name brand's offering apart. Homeowners simply carry their smartphone or fob on their person while only having to touch the Kevo with a finger to enter their home.
AT&T Digital Life Door Lock
For existing AT&T customers, the Digital Life Door Lock system is a convenient addition to any existing wireless plan. Many more features are included with AT&T's Digital Life system than the normal smart lock, but they come at a cost. For a one-time installation fee and $39.99 monthly payment, AT&T customers receive a full security and home safety monitoring system along with their smart door lock.
Get a look at the full AT&T Digital Life system in the video below.

Those without pre-existing AT&T plans, or those who are interested in installing just a smart lock with no other home automation services, may want to look elsewhere. The cost of installation and monthly billing makes this choice slightly less attractive than the rest.