Phoenix has great terrain for tons of outdoor activities, but its offerings for mountain bikers are what really set it apart. There are miles of amazing single track, several top-notch local bike shops (LBS), and even some prime spots for post-ride beers and eats.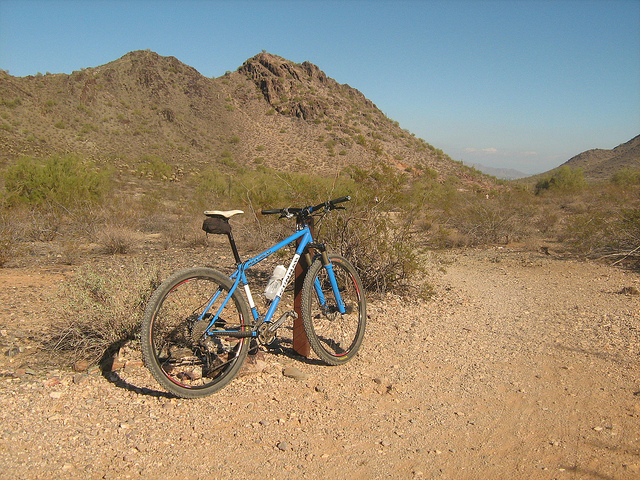 Whether you're new to the area, planning to pass through, or just want to get a few personal recommendations on the MTB scene in Phoenix, check out our short guide to mountain biking in Phoenix. We've rounded up a list of a few of our favorite trails, shops, and watering holes just for you, and you can find an interactive map to lead the way at the end of each section.
Trails
By no means are these the only trails to hit during your time riding in Phoenix. Having said that, these three trail systems are big local favorites. There are plenty more opportunities to shred prime single track surrounding Phoenix. For a full listing of trails surrounding Phoenix, check out http://www.mountainbikeaz.com/.
Usery Mountain Park Trail System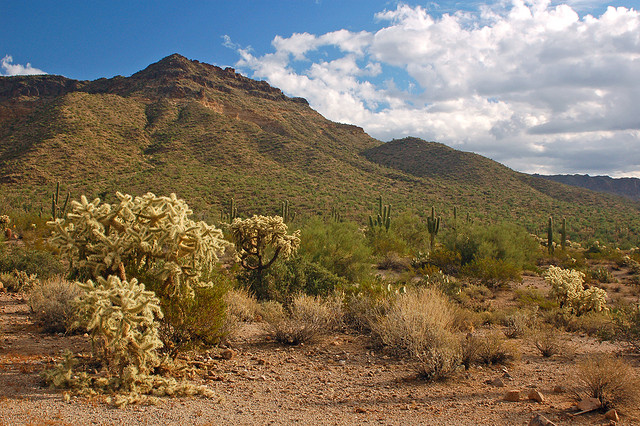 The Usery trail system is ideal for those just getting back in the saddle or those who prefer smooth and flowy to technical and tough: hucksters, free riders, and gravity junkies need not apply.
Usery has tons of loop options, and it's pretty easily accessible too. You can get a feel for the terrain the video below:

Trail 100, Phoenix Mountains Preserve
Trail 100 has a little something for everyone, and its convenient location makes it great for after work and early morning rides. The trail system is huge, so be sure you bring a map and plan your route ahead of time. The general consensus is that the best single track is east of Dreamy Draw, so keep that in mind too.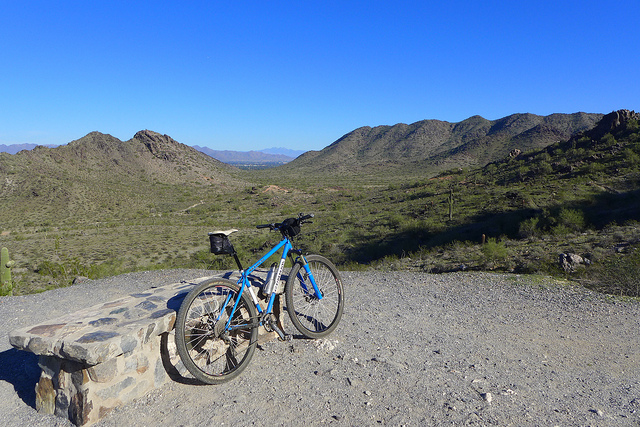 Read some firsthand rider reviews of Trail 100 at mtbr.com
Casa Grande Mountain
At around 40 minutes east of Phoenix, the Casa Grande Mountain trail system is perfect for a weekend outing. This trail system is a little isolated, so bring plenty of water, a snack, some sunscreen, and your cell phone. It's probably not a bad idea to bring along a buddy too.
Several miles of pristine, regularly maintained single track are waiting at this lesser-known trail system. Get the full rundown on Casa Grande Mountain at mtnbikeaz.com.

Shops
There are plenty of local bike shops throughout the Phoenix area, and most of them are good. However, these three are definitely ahead of the pack.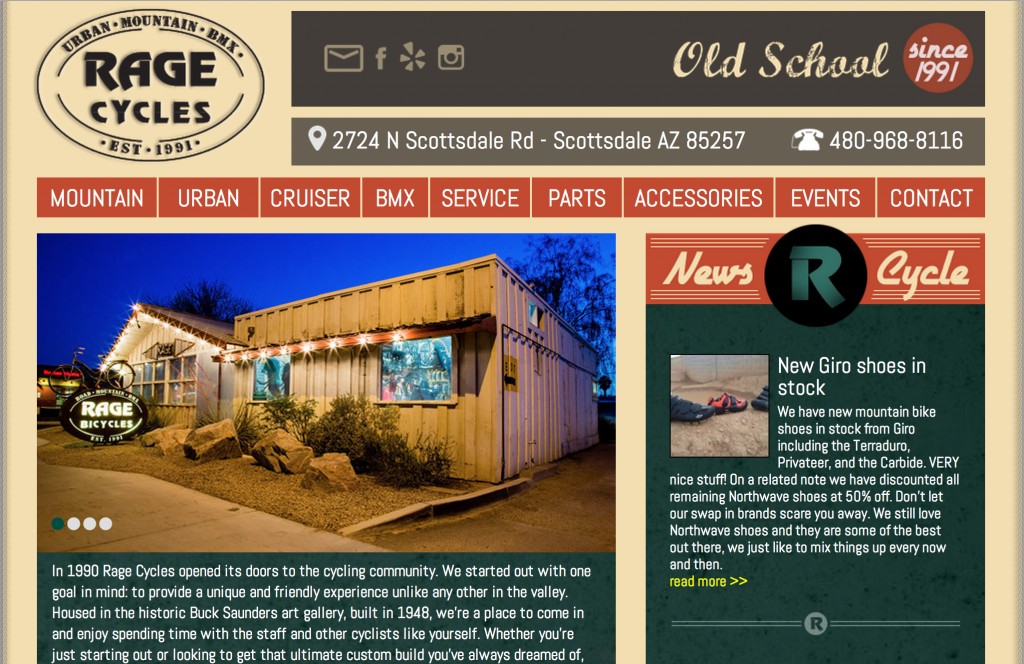 A shop by bike nerds for bike nerds, Rage Cycles has all you could want in an LBS. All the techs are straight up and do awesome work. Plus, the shop hosts two fantastic weekly events – Pumptrack Tuesday and Free Beer Friday. The former gives locals a chance to try out the shop's awesome on-site pumptrack and the latter… well, it speaks for itself.
Sunday Cycles
They weren't named Phoenix Magazine's best bike shop in 2013 for nothing. Sunday Cycles carries several boutique brands, including Ibis, Spot, and BMC, and they have one of the most welcoming atmospheres of any LBS around. Plus, who can say "no" to free snacks and coffee?
Slippery Pig
The Slippery Pig has cultivated a truly faithful following, and it has to be one of the chillest shops in town with its down-to-earth staff and friendly shop dogs. They're outfitted to service every type of cycler – road, mountain, fixie, and everything in between. You can't go wrong here.

Post-ride Eats and Libations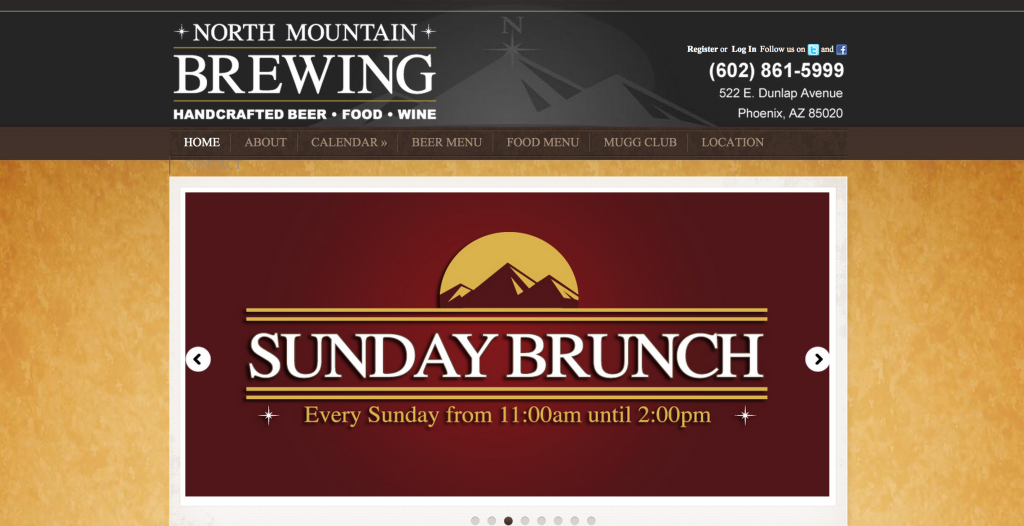 After you're done shredding Trail 100 at the Phoenix Mountains Preserve you can head right over to North Mountain Brewing. The brewery is literally just a hop, skip, and a jump away, and they're always pouring several small batch craft brews on any given day. They've also got an awesome menu filled with the perfect grub to satiate the ravenous appetite you're likely to work up on the trail.
The Handlebar
Bikes and beers go hand-in-hand. Now you can hit up a local spot that combines both.
Tucked in downtown historic Tempe, the Handlebar is a great spot to grab a beer with the crew – maybe even a snack too depending on how hard you crushed the climbs.

Happy Trails!
Thanks for checking out our little guide to riding in Phoenix. We're anxious to hear about your favorite spots too, so drop us a comment or find us on Facebook and let us know where we should head next!
Photo credits:
1. Cyclotourist
3. Cyclotourist